SORRY, THIS COURSE IS SOLD OUT
Perineal and Urogenital Surgery Workshop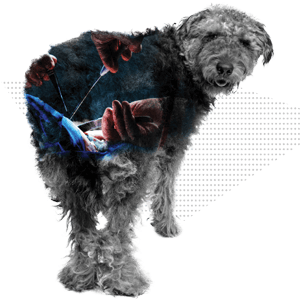 Surgery of the perineal and urogenital regions can be tedious and sometimes smelly. Grow your confidence in handling these surgeries in general practice. Covering a number of techniques, you can be sure to improve your soft tissue surgery skills. Our specialist educators will be there to guide you patient side, while you get hours of hands on experience. This workshop is designed to get you operating on the rear end of your patients with more conviction.
Do you struggle with…
Strictures after perineal urethrostomy?
Anatomy of the nerves around the anus?
Bladder surgery and leak free closure?
What if there was a way you could improve your soft tissue surgery skills to improve outcomes for all your patients?
With hours and hours of hands-on practical time developing your skills in perineal and urogenital surgery, you will enhance your soft tissue handling skills, which will allow you to help many patients in clinical practice. You will learn methods to identify and remove anal glands, repair perineal hernias, perform a perineal urethrostomy and more. All with the help and guidance of specialist educators, so you can put these skills into practice as soon as you're back in the clinic.
UP-TO-DATE TECHNIQUES FROM INDUSTRY LEADERS

8 HOURS OF PRACTICAL WET LABS

PROFESSIONAL AND ENJOYABLE LEARNING ENVIRONMENT

TAKE HOME NOTES

SOCIAL DINNERS INCLUDED
You will revise :
Halstead's principals of soft tissue surgery
Perineal hernia eitiology
Surgery of the anal sacs
Surgery of the bladder
Kidney biopsies
You will develop skills in :
Perineal hernia repair
Anal sac removal – two methods
Perineal urethrostomy
Pre-scrotal urethrostomy
Kidney removal
Skin flaps of the caudal body and perineal region
A VETPRAC COURSE WILL PAY FOR ITSELF
LEARN IT
With the skills you gain at a VetPrac course, you can dramatically increase your income.
BILL IT
For example, if a new procedure you've learned bills for $1200, in less than three procedures you'll have paid for the $2695 course that helped you gain that skill.
CLAIM IT
Plus, you may be able to claim some or all of the cost as professional development or a tax deduction.
What our participants say…
Great workshop. Learned a lot. Great and friendly tutors. Lots of patience.
A really well organised, relevant and practical approach to continuing education. Very well resourced with a great practical emphasis.
Great practical, hands on experience with perfect vet to instructor ratio to get the best out of two days of intensive learning.
Really Educational. Instantly applicable to practice. Stimulated my enthusiasm for work
SORRY, THIS COURSE IS SOLD OUT