Clinical Zoom Rounds for Vet Techs and Nurses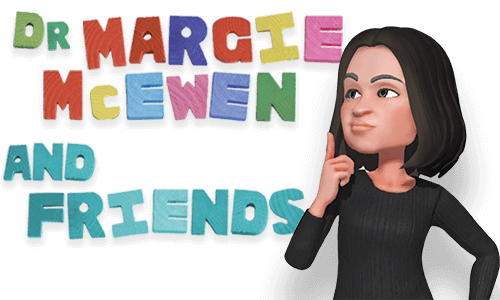 With years of teaching in both the US and Australia, Dr Margie McEwen brings to the VetPrac community something for everyone. "Learn with Margie & Friends" Clinical Zoom Rounds are an opportunity for you to bring along your questions and drive the discussion. Margie will introduce her "friend", the guest presenter, who will start with some material focused on the topic for the session and then you and your fellow participants will have the opportunity to take the driver's seat. Your discussion, questions and participation in the conversation fuels these sessions. Margie's Friends will facilitate the discussion and share their experience and knowledge to help answer your questions. As a collective we will learn a lot together in a short period of time. These Clinical Zoom Rounds sessions have limited places and you will need to register through the link below to secure a place.
Be fast, the places are filling quickly.
Do you struggle with…
What is normal and abnormal on ultrasound?
Knowing what settings to change to optimise your image?
How to systematically approach a diagnostic ultrasound assessment?
What if you had an opportunity to practice first hand the key techniques to successful diagnostic ultrasound?
Spend hands on time practicing on a variety of dogs to get a solid foundation of normal ultrasound appearance. You will learn how to scan each different organ structure on multiple planes and develop skills in enhancing your diagnostic images. Like the tracing the ureters to/from the Kidney, scanning the length of the GIT and even locating the adrenals. Gain the skills you need to start scanning back in the clinic.
UP-TO-DATE TECHNIQUES FROM INDUSTRY LEADERS

8 HOURS OF PRACTICAL WET LABS

PROFESSIONAL AND ENJOYABLE LEARNING ENVIRONMENT

TAKE HOME NOTES

SOCIAL DINNERS INCLUDED
You will revise :
Anaesthesia and Pain Management – Presented by Dr Margie McEwen

Exorcising the demon of severe otitis externa with total ear canal ablation – Presented by Dr Charles Kuntz
You will develop skills in :
Clear the Confusion on Constant Rate Infusions
Perioperative Pain Management for Musculoskeletal Surgeries
Managing Your Brachy Breeds: Anaesthesia And Pain Relief
Foundations for Feline Anaesthesia
And so much more with Margie's Friends
27th May Foundations of Instrument Care and Maintenance with Cindy Grew (B Braun)
17th June Instrument Anatomy and Functions with Cindy Grew (B Braun)
22nd July Instrument Function Testing with Cindy Grew (B Braun)
What our participants say…
"Absolutely one of my favourite lecturers! I found anaesthesia very challenging in my fifth year rotations and she was so patient and generous with her time to help me." 
"Amazing lecturer and wonderful mentor! Margie makes anaesthesia fun!"
"Can't speak highly enough of Margie. She is so passionate about educating students and we all benefited greatly because of it." 
"One of my favourite lecturers, made me fall in love with anaesthesia!"