SORRY, THIS COURSE IS SOLD OUT
Anaesthesia & Analgesia for Practitioners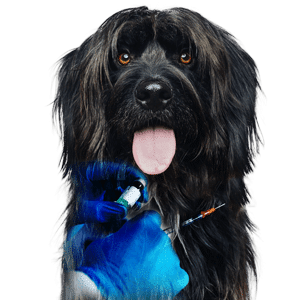 Whether you are running the anaesthetic or keeping your left eye on it while your right eye is focusing on the surgery at hand, it is important to understand and feel confident about what you see. Do you have the knowledge to appropriately direct your nurse/tech?
There are so many nuances among different breeds, ages, and cats' verses dogs. Let alone the more critical emergency anaesthetics. When the alarm starts beeping and your patient looks adequately anaesthetised, it can make for an incredibly stressful event. What do you check first?
Join anaesthesiologist Dr Margie McEwen online for six weeks as she delves into the practical knowledge of small animal anaesthesia and analgesia. Each week focuses on a different topic, and the flipped classroom style will get you thinking and engaging. Margie will share her top tips from her years of experience to help you become more confident with your next anaesthetic.
Do you struggle with…
Knowing if you should treat the abnormal vitals or wait it out?
How to approach more difficult anaesthetic cases?
The pharmacological effects of the drugs you use?
What if you had an opportunity to revise and update your knowledge of anaesthesia and analgesia for the best care of your patients?
With live online sessions over six weeks, you'll have the opportunity to enhance your skills and knowledge in small animal anaesthesia. Learn the pharmacology behind drugs for sedation, anaesthesia, and analgesia. Develop your skills in evaluating what is happening with your patient with dedicated monitoring sessions. Gain a deeper understanding of analgesia and anaesthesia for brachycephalic breeds and felines. You'll get the time each week to ask questions, and broach cases with Margie for honest, experienced feedback
Interactive and practical

Live online classroom

Small class size
You will revise :
The opioid role
Constant rate infusions
What the monitor can tell us
Monitor interpretation
Brachycephalic; the best approach
Fascinating felines
You will develop skills in :
Pharmocology of anaesthetics and analgesic drugs\

Modifying anaesthesia protocols for a variety of cases

Evaluating patient vitals on mutiparameter monitors

Reasonining for changes in patient vitals
Week 1 The opioid role
Delve into pain physiology, cover opioid drug pharmacology and gain a deeper understanding of the difference between the opioids in your practice. From Mu to Kappa agonists, opioids can be your greatest ally in many anaesthetics.
Week 2 Constant rate infusions
Have a better understanding of managing pain as part of a broad and multi-modal approach to anaesthesia. Gain the confidence to evaluate a CRI program and how it targets the pain for your patients and explore the options for partial and total intravenous anaesthetics.
Week 3 What the monitor can tell us
So many parameters and normal ranges to remember. The monitor is beeping but what am I looking for in the patient? It is easy to do a "bad job" of monitoring with the very best equipment. Build a deeper understanding of the physiological parameters commonly evaluated during an anaesthetic and feel more confident at your next anaesthetic.
Week 4 Monitor interpretation
Bring all your knowledge together from last week in this interactive monitoring simulation. A real time scenario, guided by Margie, will play out in front of your eyes and you will need to make the decisions and answer why is this happening.
Week 5 Brachycephalic; the best approach
The challenging "healthy" anaesthetic that has become more common for most clinics. From aspiration pneumonia to complete airway obstruction or collapse, brachy breeds can be quite daunting. Learn more about brachycephalic airway syndrome (BAS) and how it impacts on your management of these breeds. Take a closer look with Dr McEwen from sedation to induction, recovery, and analgesia.
Week 6 Fascinating felines
Furry felines are in a class of their own when it comes to anaesthesia. They stress more and are often highly anxious to the point of lashing out in defense, which can make for a challenging case. Learn how to manage some of the unique feline complications like laryngeal spasm with intubation[ac1] , bradycardia and hypothermia. Develop your clinic protocol and feel more comfortable for your next feline anaesthetic.