SORRY, THIS COURSE IS SOLD OUT
ABDOMINAL ULTRASOUND WORKSHOP – VIC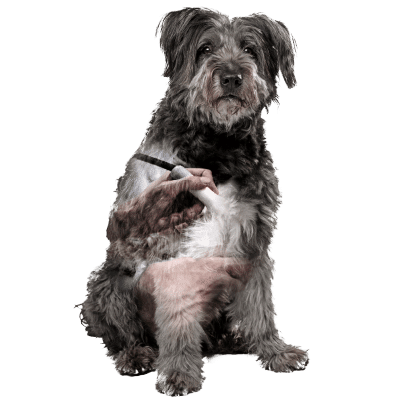 Get the foundations in abdominal ultrasound you need to do more for your patients. Learn from outstanding specialist educators where the 'see one, do one, teach one' learning philosophy is at the core of this workshop. Gain hands on practice with the probe, locating landmarks and building a systematic approach to scanning your patients. A great machine can only be effective if the user knows how to use it.
Do you struggle with…
What is normal and abnormal on ultrasound?
Knowing what settings to change to optimise your image?
How to systematically approach a diagnostic ultrasound assessment?
What if you had an opportunity to practice first-hand the key techniques to successful diagnostic ultrasound?
Spend hands-on time practicing on a variety of dogs to get a solid foundation of normal ultrasound appearance. You will learn how to scan each different organ structure on multiple planes and develop skills in enhancing your diagnostic images. You'll trace the ureters to/from the kidney, scan the length of the GIT and even locate the adrenals. Gain the skills you need to start scanning back in the clinic.
Hands on Practicals

Notes and meals included

Specialist educators

High quality ultrasound machines

Friendly and social
You will revise :
Ultrasound machine controls
Normal ultrasound anatomy
Systematic approach to an abdominal ultrasound
You will develop skills in :
Bladder and kidneys
Adrenal glands
Pancreas and lymph nodes
Liver and biliary tract
Gastrointestinal tract
Spleen
Reproductive tract
FNA techniques with jelly phantoms to practice
A VETPRAC COURSE WILL PAY FOR ITSELF
LEARN IT
With the skills you gain at a VetPrac course, you can dramatically increase your income.
BILL IT
You will be able to offer non-invasive diagnostic options to you clients and pets. This is a great added service to you clinic and on average in just six visits you'll have paid for the course that helped you gain that skill.
CLAIM IT
Plus, you may be able to claim some or all of the cost as professional development or a tax deduction.
What our participants say…
Great workshop. Learned a lot. Great and friendly tutors. Lots of patience.
A really well organised, relevant and practical approach to continuing education. Very well resourced with a great practical emphasis.
Great practical, hands on experience with perfect vet to instructor ratio to get the best out of two days of intensive learning.
Really Educational. Instantly applicable to practice. Stimulated my enthusiasm for work